There are many benefits with a tub to shower conversion when renovating your bathroom.
If the small size and outdated style of your bathroom are at the top of your list, a tub-to-shower conversion might be the perfect upgrade as it will maximize function and beauty with the least amount of floorspace. Also, busy family life and minimizing bathing time and water usage may make this a great choice as well.
Below, a corner shower from Twoday's Bathrooms, maximizes space and gives the room an ultra modern update.
What's a Tub-to-Shower Conversion? Traditionally, many bathrooms sport a shower and tub combo—allowing homeowners to benefit from the best of both worlds in at least one shared space of their residence. In smaller bathrooms, however, this duo can cause more grief than purpose—cramping the space with a design that takes over the coveted floorspace.
To remedy this design, many homeowners choose tub-to-shower conversions, where the contractor will remove the tub and replace it with a walk-in, standalone shower system.
Below, a Utile Shower system installed by Twoday's Bathrooms.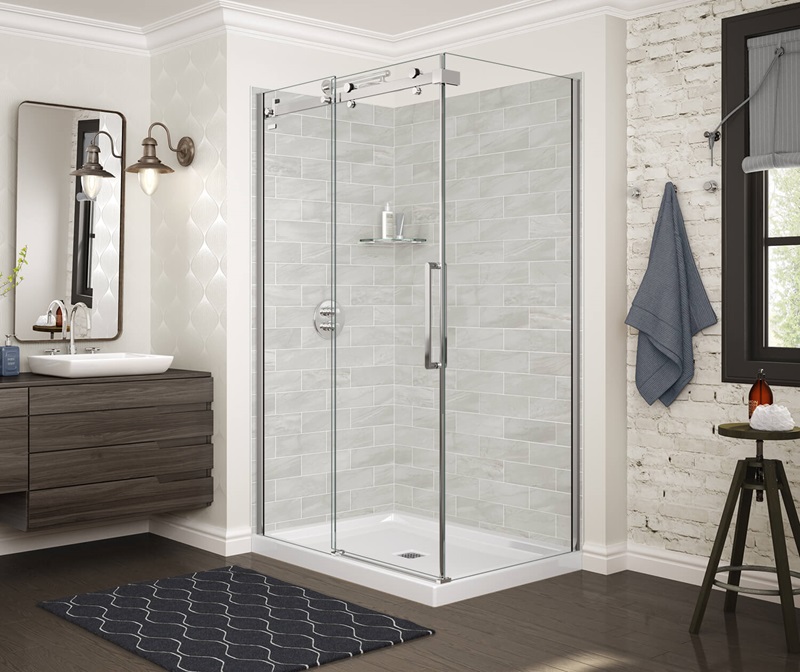 The benefits of a tub-to-shower conversion:
Open up the space
Create a contemporary aesthetic
Present an obstacle-free entrance
Allow the option for easy-to-clean shower doors
If these benefits sound like the ideal solution for your current bathroom then please contact our team at Twoday's Bathrooms and enjoy the comfort and convenience of a new shower with a simple conversion.
Let our expert installers effortlessly remove your old bathtub and then install a new shower of your choice (we have a HUGE selection) that will last for many years to come.
Please contact us for a FREE home consultation to start the process. Click the button below to fill out a form OR call us at: 905-641-2284