Twoday's Kitchen and Bath carry incredible floor options for your bathroom remodel project as well as full installation services.
We are proud to provide Fibre flooring by Tarkett®, Authentic View and Acadia.
What is Tarkett® FiberFloor®?
Beautiful and practical, FiberFloor® is designed with woven fiberglass, foam and tough, resilient wear layers that stand up to real-life water, moisture, scuffs, scratches and indentations in a warm, comfortable and it-looks-great kind of way.
The Tarkett® FiberFloor® Protection System™ features five everyday-life-resistant layers and more.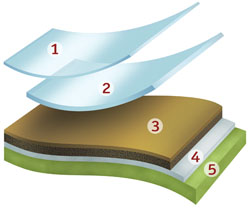 Finish layer – Protects against scratches, scuffs and stains for easy cleaning and maintenance Wear layer – Prevents wear, rips, tears, gouges and indentations TechniCore™ foam layer – Adds cushion and additional indentation protection, creating warmth and comfort underfoot Engineered fiberglass inner layer – Utilizes woven fibers so it lays flat and won't expand or contract for increased stability TechniCore backing layer – Allows high flexibility, easy installation and a moisture and sound-resistant barrier for added performance
The Tarkett FiberFloor Protection System also includes Aquaguard®, which is a special foam treatment for extra protection against mold. Aquaguard has a full-printed barrier backing that prevents discoloration and stains coming from underneath, making it ideal for installation in humid areas.
We can install your flooring as a stand-alone service or as part of our Twoday's Kitchen and Bath service package.
Tarkett® is our top product for a number of reasons including the fact that it's water-moisture-mold-and mildew resistant, which is especially important in bathrooms.
For more information, visit the Centura website.
Easy Living Series
Easy Living is part of the Tarkett FiberFloor® collection, and is Asthma & Allergy friendly and FloorScore certified, providing better indoor air quality for your home.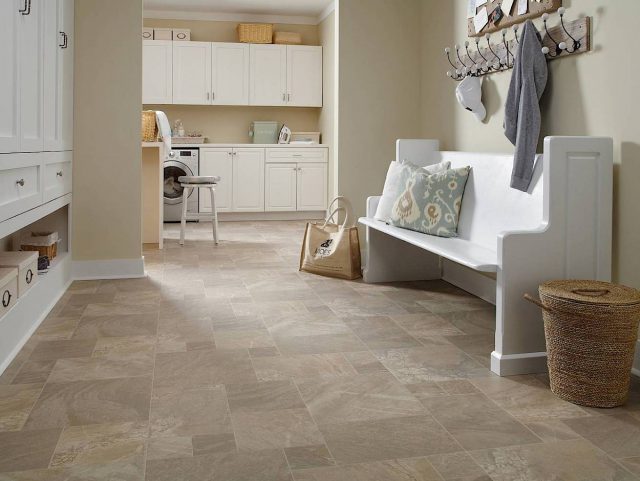 Colours Available.
Fresh Start
Warm, quiet and comfortable, Fresh Start™ FiberFloor®, offers great design for any budget. Fresh Start's standard durability and moisture resistant qualities make it an ideal value for low traffic areas such as bathrooms or bedrooms.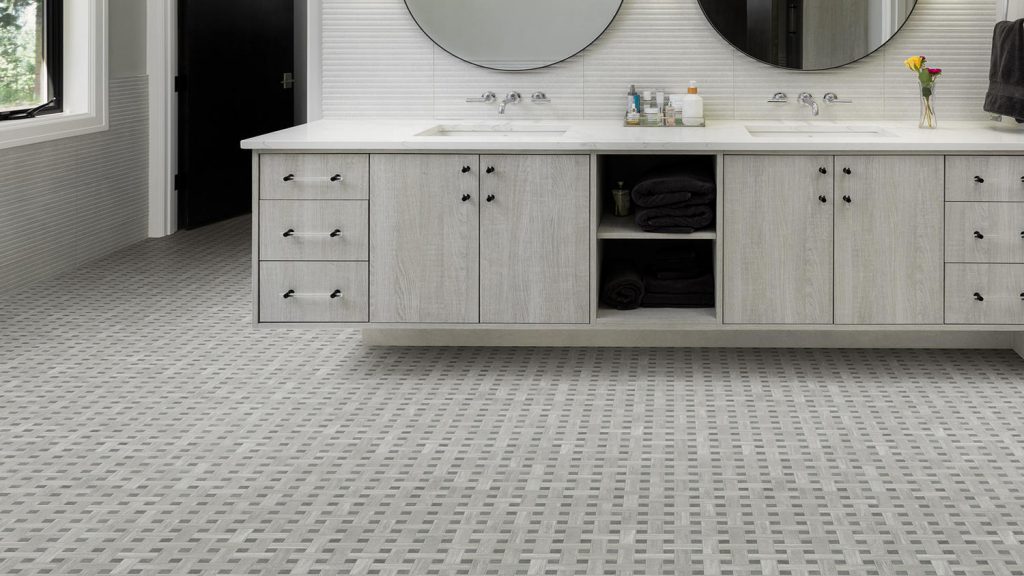 Colours:
Lifetime Series
When you expect the best, the LifeTime collection delivers. Warm, quiet and comfortable, LifeTime offers beautiful, high-end styles, moisture resistance and a lifetime warranty for the ultimate choice in kitchens, bathrooms and laundry rooms. Perfect for homes with pets, LifeTime is stain resistant and has sound absorption qualities.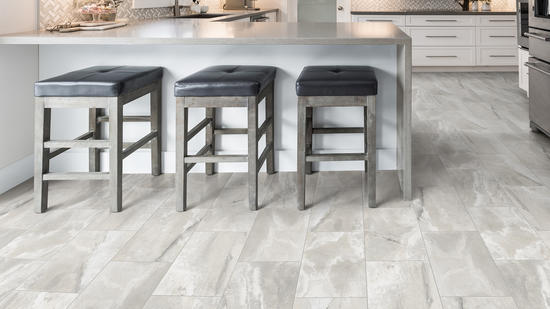 Colours: