If you enjoyed working with us, and found our products and services to be excellent, we would greatly appreciate a Google Review to let everyone know that you were satisfied with your experience! 
Please click on the image below to do so.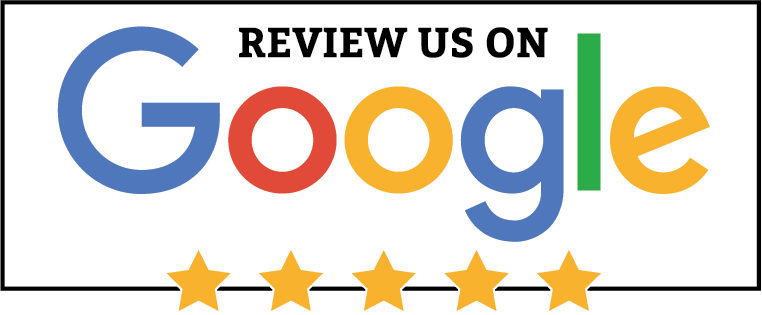 Exceeding customer's expectations is our top priority with all of our products and services.  Here are a few of our past clients that were kind enough to leave us a few reviews!
MORE:
45 Year Old Bathroom Finally Renovated
I called and received estimates from numerous companies to renovate and upgrade my 45 year old bathroom. Gord came from Two Days Bathroom looked at my bathroom and discussed a number of different options with me for my bathroom.
After telling Gord what I wanted which included removal and replacement of my old toilet , sink , vanity , bathtub , flooring as well as building up a partial wall to a complete wall so that my bath tub could now have a shower we arrived at a price that was much lower than I anticipated based on the quotes that I had received from other companies.
So I signed the contract to have the work done. It took 2 days to complete. The two employees that did the work were polite and knowledgeable , and clearly took pride in their work. At all times they kept the work area and the rest of my house where they walked thru clean. There was no dust or dirt. They took ALL removed bathroom fixtures from the house and placed them in their truck for disposal.
When they completed the job they left the work area tidy and clean with no debris left behind and the price quoted was the price I paid , no surprises. I now have a beautiful , modern fully functional bathroom. A job well done . As such I would without doubt recommend Two Days Bathrooms to anybody who wants their bathroom renovated , at an affordable cost with quality workmanship.
William L
Bathroom Renovation
Gord and his crew renovated my bathroom it is beautiful and I am so happy with it!!!
I want to thank them for all their hard work. I have been putting the company out there and showing off my bathroom to whoever comes in my house, thanks again and I love it!!
Bonnie and Martin
Bathroom
Gord responded quickly to any inquiries and finished the bathroom efficiently and with quality products. His recommendation on the counter, floor, toilet and shower was wonderful. I would feel comfortable hiring them for further projects.
Debbie
Bathroom Renovation
Gord and his team conducted them self's professionally and finished my lovely new bathroom in a timely manor . I could not have asked for any better , now I can not wait to show it off .
Aliesha
Bathroom Renovation Bathroom Renovation review in Welland Over 3 years ago Gord at TwoDay's Bathroom provided quality fixtures and timely service at a very reasonable price point. Clean and professional service. – I would highly recommend giving them a call is your bathroom still has that 70's – 80's funky flair and in need of repair!
Jason M
Tub/Shower Install
Gord had his crew install a tub/shower unit this past week. Tore out Thursday afternoon and completed the install Friday. The two fellows working on it were very respectful of the house, cleaned up after themselves both days and did an overall excellent job. We would definitely recommend this company if you are looking for a bathroom re-do.
B. Rossi
Bathroom Renovation
Just had two day bath install our bathroom. Everyone from the owner to the installers where professionals and conducted themselves with the highest level of integrity. The installation was very quick and every step was fully explained by the workers. The cleanup was done to the point that you would have never know there was work done in the area. (This included breaking up concrete). The end product is something to be proud of. We are very proud to have friends over and show them the work that two day bathroom has done. I highly recommend this company for your future needs!!!
Stu Church
Bathtub Replacement
My wife and I just had our bathtub replaced by Twoday's. The service was professional, capable and competent. The team worked steadily, efficiently, quietly and extremely neatly. They consistently cleaned up after themselves. Problems with our dated plumbing were solved with diligence. Three return visits to make sure our leaky pipe was repaired permanently were made without incurring additional cost. Finishing off the installation was done expertly. We recommend Twoday's Bathrooms without reservation. We wish we had more bathrooms!
James McKnight
New Bathroom
Gord and his crew were amazing, from the consultation to the work being performed… Literally 2 days I had a brand new beautiful bathroom, I am so pleased with the workers and the end result is gorgeous!! Thank you and keep up the good work!!
Kimberly McKnight
Several Installations
We have used this company 3 times now to install 2 walk-in shower systems and 1 soaker tub system. We have been very pleased with the quality of the product, the workmanship of the installers and the attention to detail. We recommend them highly.
Patricia Vandermolen