A bathroom upgrade is always a good things but some upgrades will increase the value of your home more than others so let's explore.
Below are the bathroom upgrades that can increase the value of your home.
Remodeling your tub or shower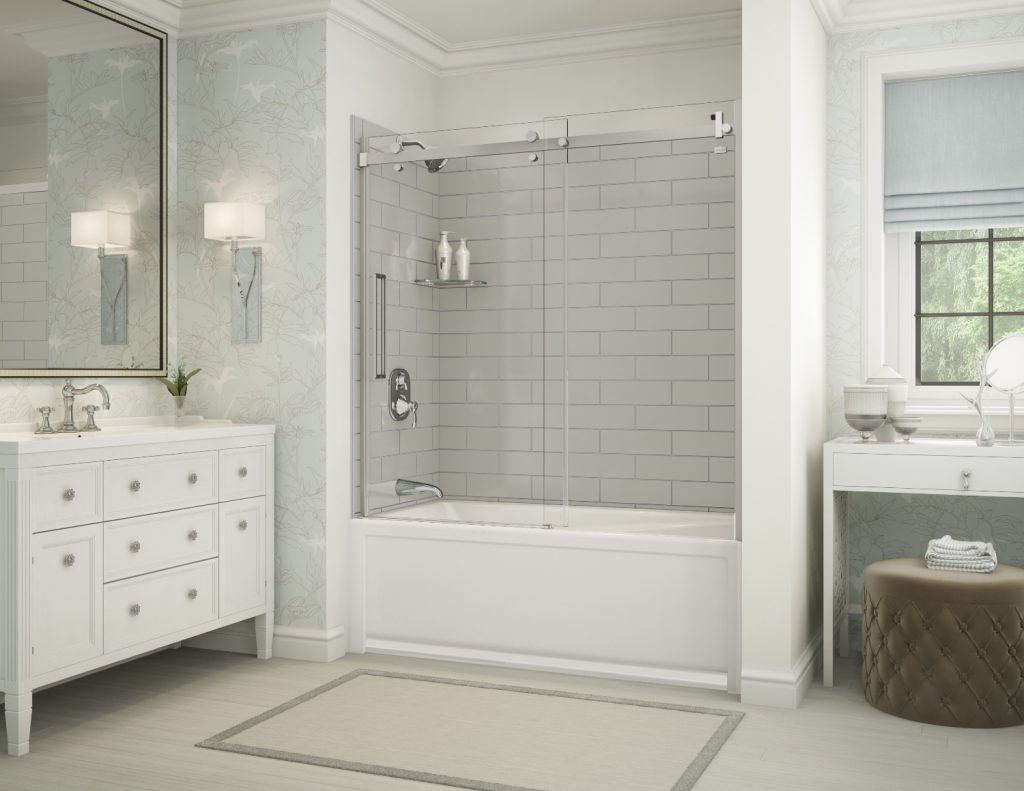 The tub and shower are the most important aspects in your bathroom. Investing in this upgrade will attract an increase in the value of your home. Ensure to have at least one tub on your property for maximum return and it is also a good idea to have at least one shower.
The walk-in shower should be one that has modern hardware in a glass shower enclosure. These features make your bathroom look fresh and modern PLUS they appeal to a large home buying population so it is a win win.
Vanity
Upgrading your bathroom vanity does not have to be expensive and it makes a huge difference in the function and beauty of your bathroom along with replacing the sinks, faucets and countertops on it. (below our Step Shaker White Vanity)
Doing this will create a harmony of design in the bathroom and you will get back what you put into it.
Lighting
Lighting is an essential feature in the bathroom and super economical to replace compared to everything else. Good lighting can make the bathroom look spacious and beautiful and some modern upgrades can make all the difference in your return on investment. Simple potlights are a lighting upgrade we do all the time and our customers love how they can change the mood with the dimmer switches plus the fact they are so affordable!
Floor
Quality flooring can improve the appearance of the whole bathroom. If you want more value, comfort, and functionality, you should install heated bathroom floors. A lot of homebuyers in colder climates will appreciate walking on a warm floor after having a shower.
Below, we love the look, feel and price of luxury vinyl flooring PLUS it is indestructible and gives a facelift to the whole room!
Paint
We cannot leave out the most simple and yet one of the most effective upgrades that can be done to your bathroom for return on investment and that is the paint job!
The colour of your bathroom can make it look great OR terrible. Neutral colors are very appropriate for bathrooms and always look classy. If you have signs of water damage in your bathroom, you should fix the problem before carrying out this upgrade.
Need a new bathroom or some expert advice? Please call our team at 905-641-2284 OR fill out the contact form HERE for a fast, easy and FREE home visit and quote!
About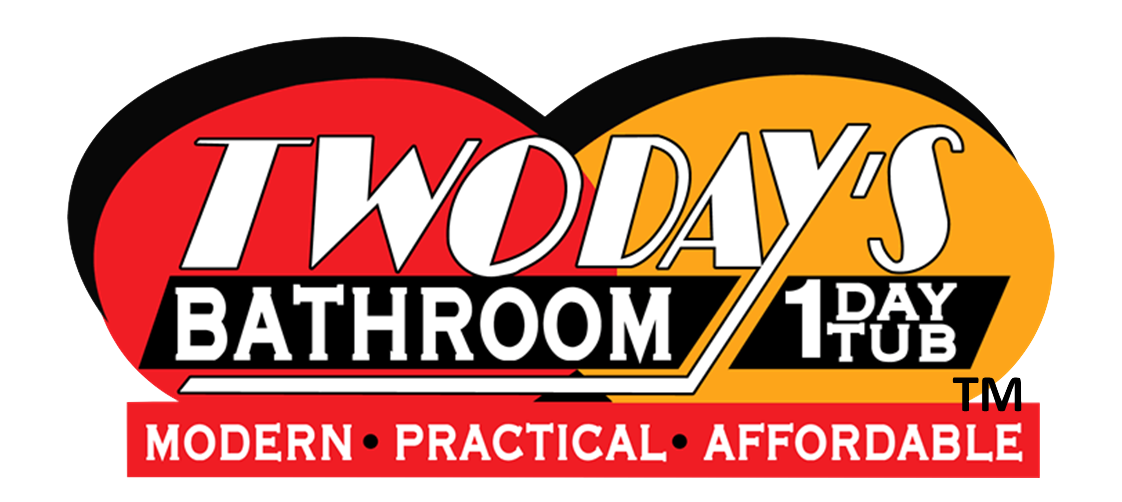 Twoday's Bathroom and One Day Tub is located in the Niagara Region and a division of 310 Bath Inc which has been providing quality on budget renovation solutions for over 25 years.
Contact 239 Carlton, St Catharines, Ontario L2R 1S1‎
Hamilton-Grimsby 905 560 2284 Niagara Region 905 641 2284 TOLL FREE: 1-844-896-3297
Contact Us