If you are planning a bathroom renovation it will add a lot of value to your home but, knowing what NOT to do can be an important as knowing what to do. Here are some things to consider.
Don't Forget to Plan Before you start deciding to rip out tile or reworking the configuration of everything, take a step back and map out a complete vision. A bathroom remodel does NOT work on figuring it out as you go.
What goes into said plan? For starters, the design and layout and selecting your fixtures and cabinets (toilet, shower, vanity, etc.) and decide whether you need to bring pros in for the work.
If you don't plan and just dive right in? Expect to spend a lot of extra time and money. You're also bound to experience a few extra headaches and lots of hassle, because you'll quickly realize your new tub won't fit through the door, or that the faucet you picked out isn't compatible with your sink.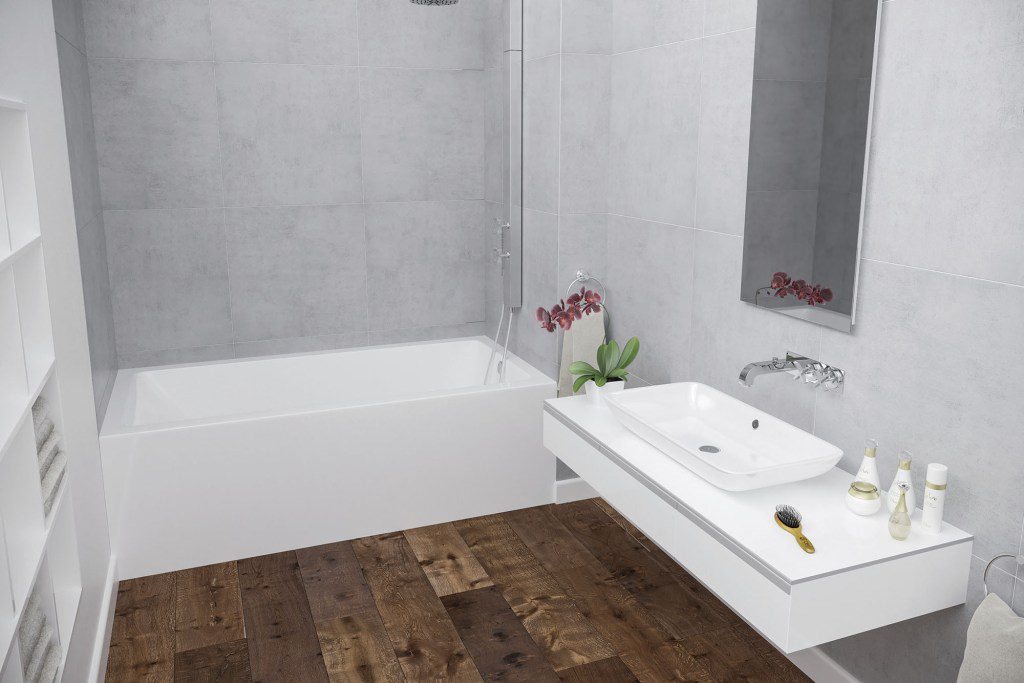 Don't Use the Wrong Materials Some things, like shower enclosures, are made specifically for bathrooms. Others are not as obvious. Paint is the perfect example of this — as long as your ventilation is proper, you'll be fine with a satin sheen paint. However, other wall treatments like wallpaper are not made for the environment of a bathroom and should be avoided. The exception to this is vinyl-backed wallpaper because regular wallpaper will peel and fade quickly in a bathroom and vinyl can stand the moisture.
Not all flooring is created equal either. Make sure what you choose can put up with the tricky environment of a bathroom. For example, natural stone requires more sealant and more upkeep in a bathroom or shower and can be a maintenance nightmare.
(Below, vinyl flooring is an excellent choice for wear and tear and water in your bathroom).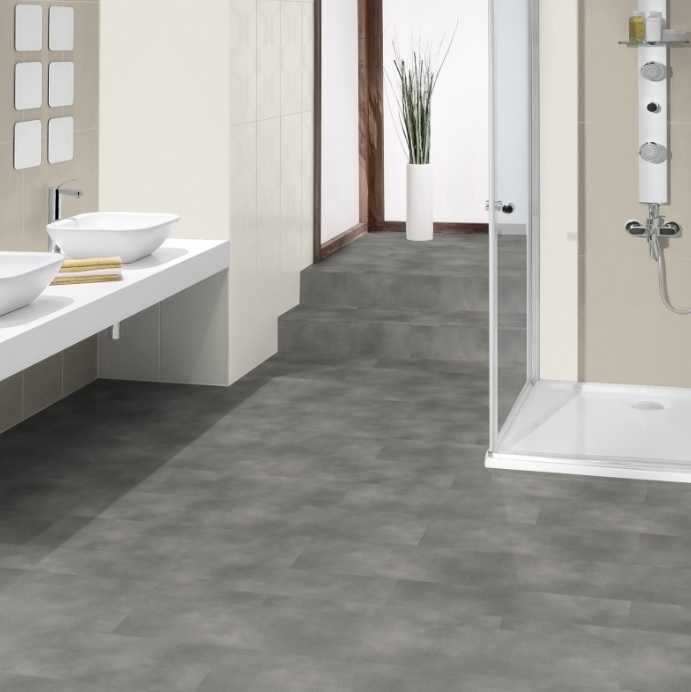 Don't Forget to Vent If you don't (install a fan), you will get high humidity and may have mold and moisture issues, plus, building codes require bathrooms to have an exterior window or a fan that exhausts to the outside.
Another problem? Installing a fan that exhausts into the attic. In this case, you're just moving the moisture — along with the risk of mold — from the bathroom to another location. The solution: install a fan with exterior exhaust.
Don't Put Your Toilet in the Wrong Place A toilet is a central feature in any bathroom, but that doesn't mean you want it to be the centerpiece. You never really want a toilet directly across from a door opening so you are staring at the toilet (from the adjacent room), from an aesthetics perspective, it's much better to have the vanity in the line of sight.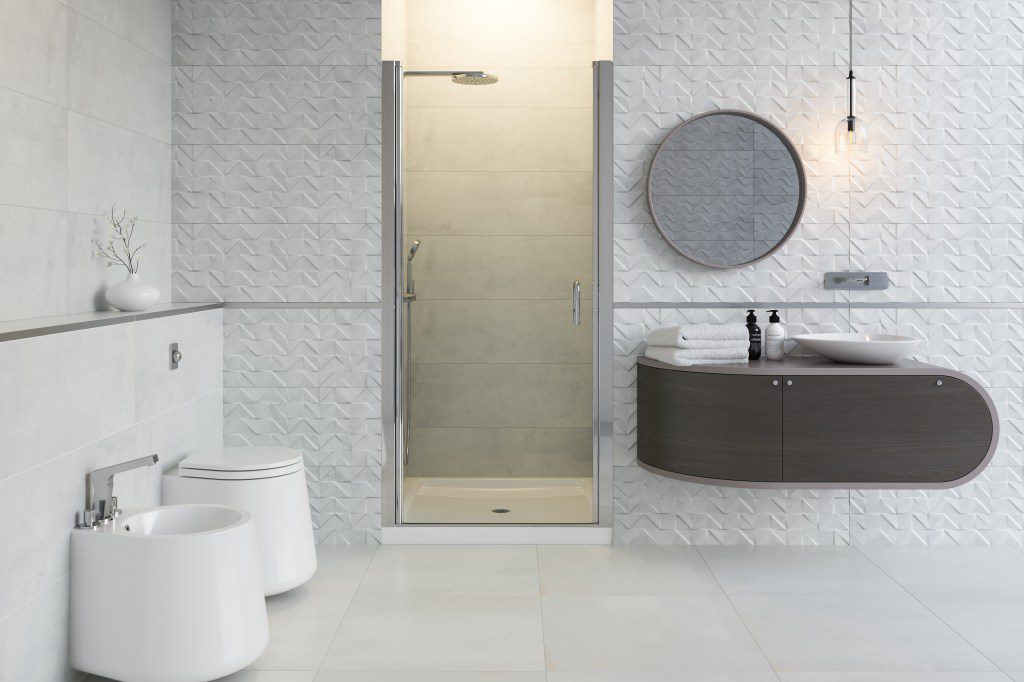 Also, select a toilet that fits properly in the allotted space. This usually requires a 15-inch gap between a toilet and whatever is next to it, measured from the center of the toilet's base. Does your vanity drawer hit the toilet when you open it, or are you unable to stand in between your toilet and the shower? This means your space is too tight. Options include moving the toilet, getting a smaller toilet or swapping the vanity out for something that allows for the required space.
Don't Overlook Storage If you are renovating a bathroom, take the opportunity to fix storage problems (like a place for towels, a vanity cabinet that has enough space) into the design. Functional storage options can include carts with wheels, over-the-door hooks, medicine cabinets that double as mirrors and over-the-toilet shelving.
Also when selecting a bathtub or shower style, make sure it can handle your personal care items storage. The shower '"niche," the inlet in your tub or shower wall that holds shampoo, soap, etc., should be tall and wide enough for your products.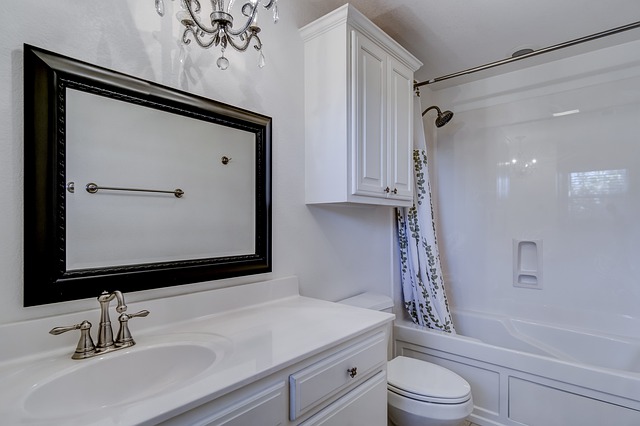 Don't Prioritize Looks Over Durability Sometimes, a design trend can look fantastic, but, is it really the practical/durable choice over the long haul? For example, fancy faucets may prove finicky when compared to a practical single faucet sink. Also remember that design trends come and go so picking something more traditional may be the ticket to keeping your bathroom renovation looking updated.
If you do want to add a little personality to the room, mirrors and lighting can be a good way to go and they are more flexible if you want to switch t hem up in a couple of years.
Don't Overlook the Value of a Professional Bathroom Renovation Team
Bathrooms are tricky and hiring an experienced team can save a lot of time, energy and even money in the long run. Plus, renovators will be able to offer a lot of solutions that you may not even think of!
If you are thinking of of renovating your bathroom, the team at Twoday's Bathrooms have expert solutions for EVERY type of bathroom and budget and offer FREE home estimates in the Niagara Region. Please call us at 905-641-2284 OR fill out a contact form for a quick response.
About
Twoday's Bathroom and One Day Tub is located in the Niagara Region and a division of 310 Bath Inc which has been providing quality on budget renovation solutions for over 25 years.