As one of the leading bathroom remodeling companies in the Niagara Region for over  25 years, we pride ourselves on our unique personal approach to every project that we take on and one of our most popular projects is the ONE DAY BATH PACKAGE.
From the initial free in home consultation where we discuss your budget and your design goals,  to the gorgeous completed result, we'll make sure you get exactly what you want at a price point that works for you and once we begin, your new bathtub, tub shower or tub to shower conversion will be completed in just a day!
How Does the One Day Bathroom Service Work?
With our FAST FIT SYSTEM we remove all of the old bathtub or shower system and dispose of it.
Next, we professionally prep the area including any required repair work and put your new your new 3-piece Freestanding Tub/Shower unit in, or,  perform a Tub to Shower Conversion in the same space.
Units are reinforced with plywood and fibreglass then anchored to the existing alcove. They are also trimmed in with casing, tying it to the surrounding décor.
This process saves you money and time and requires very little demolition.
Below, we have some examples of our products, and remember, if you need a complete new bathroom, we do that as well in our TWO DAY or CUSTOM  PACKAGES.
Below, an Austin 16 Skirted Bath by Twoday's Bathrooms. For a full range of bath products visit our bathtub page.
Below, a Madison 4 Shower by Twoday's Bathrooms.  Visit our shower page for a full range of style options.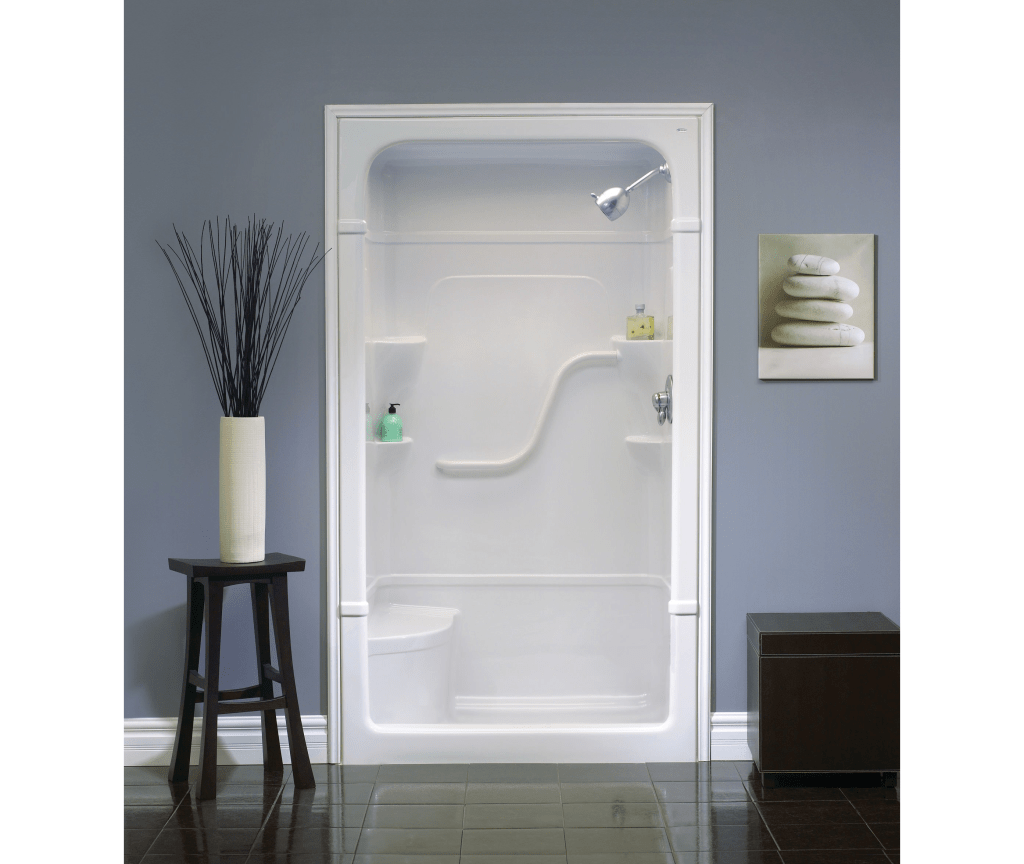 Below, the Empire Tub Shower by Twoday's Bathrooms.  For a full range visit our Tub Shower Page.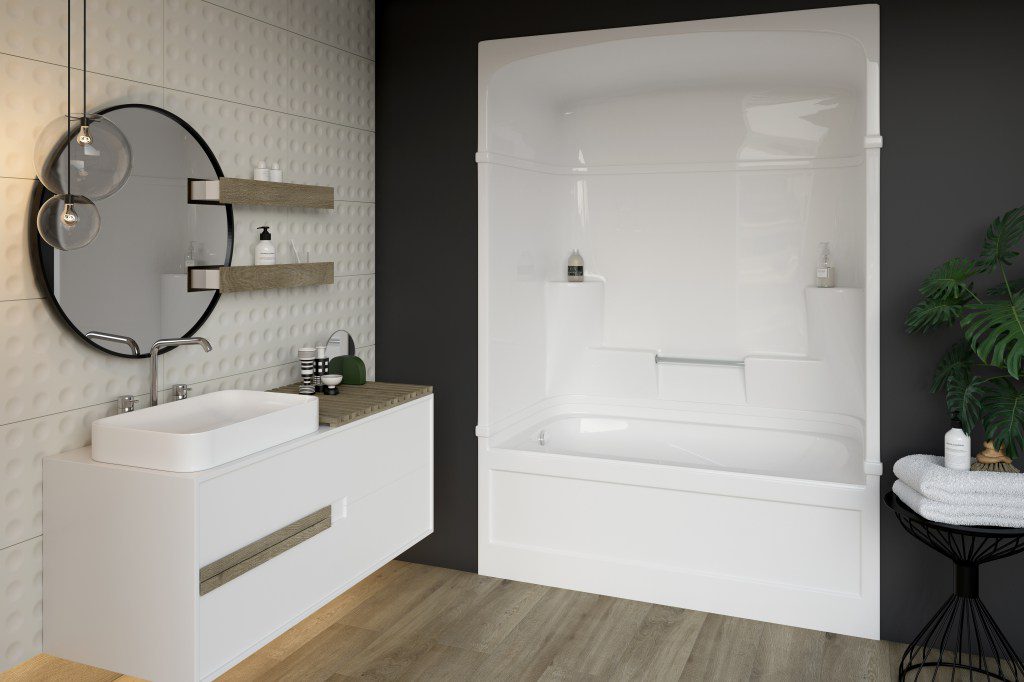 We also have a full range of wall systems, shower bases, glass door enclosures and more to complete your bathroom.
Not sure where to begin? Just reach out for a free in home consultation and one of our friendly professionals will come to your home and discuss with you all the wonderful options available.
Please call us directly M-F 905-641-2284, OR fill out the form below for a quick response to set up an appointment.  We look forward to hearing from you! www.twodaysbathrooms.ca