(Main picture features a stunning Phoenix skirted bath)
A great bathroom will not only enhance the quality of your life on a daily basis, but it can also add serious value to  your home.  The downfall of the usual bathroom renovation experience is that it takes weeks, is disruptive to your household and the price tag can be daunting.  But it doesn't have to be…
Enter the Retro Fit option which can be completed in 1 or two days, falls well below the price point of a complete bathroom gut job, and leaves you with a brand new modern bathroom.  Add to this that retro fit bathrooms have so many style options these days you will be amazed with what your space will look like in 2 days.
So How Does it All Work?
At Twoday's we have developed and perfected our proven Fast Fit System.  We remove the old, professionally prep the area including any required repair work, and then install your new 3-piece Freestanding Tub/Shower unit or perform a Tub to Shower Conversion or whatever other products you have selected.
Units are reinforced with plywood and fibreglass then anchored to the existing alcove. They are also trimmed in with casing, tying it to the surrounding décor.
Below,  this is an example of our popular Belaire Tub/Shower solution.  Clean, modern and gorgeous!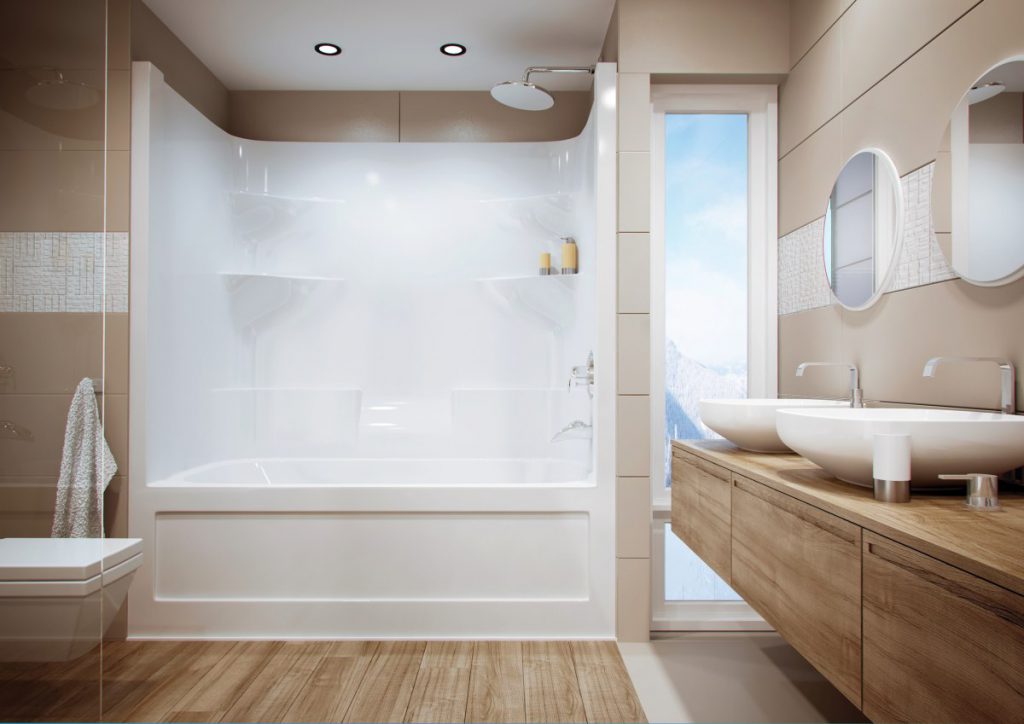 The great thing about retrofit packages with us as well is that they are completely customizable.  Love the look of tiles in the shower?  No problem, check out our latest Utile wall systems featured below.  They look exactly like the real thing but can be installed in a day!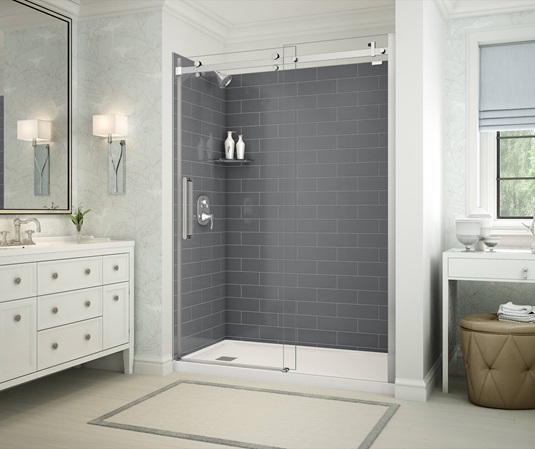 All other products that really enhance the design factor of your bathroom are also easily installed by our professional team when we are renovating your bathroom.
Be it floor systems vanities, sinks, faucets, toilets, you name it.  We are with you every step of the way and have all the products and services you need to get any look or function you are after at a great price point.
On a final note, remember that a retrofit bathroom  will not only be fantastic now, it is also a solid investment when it comes to selling your home.  It's estimated over 67% of the cost of renovating your bathroom is recouped at sale time.
If you are considering moving forward with a bathroom update, we welcome you to CONTACT US HERE and we will provide you with a free estimate!