Have you ever looked at that ugly old tub in your home and thought about turning it into a shower?
The good news is that a beautiful shower that is easier to access, looks great in your bathroom and lasts for many years to come is an easy fix for the pros at Twoday's Bathrooms because we do it all the time!
Also with the wide range of style options available, you can customize the final product and look to meet your personal needs.
How Do We Do It?
It all starts with a free in home estimate where we look at the existing tub space and then determine what it possible as well as what you are looking for.
Below, a Belair Tub Shower ticks all the boxes with its clean lines and handy shelving units.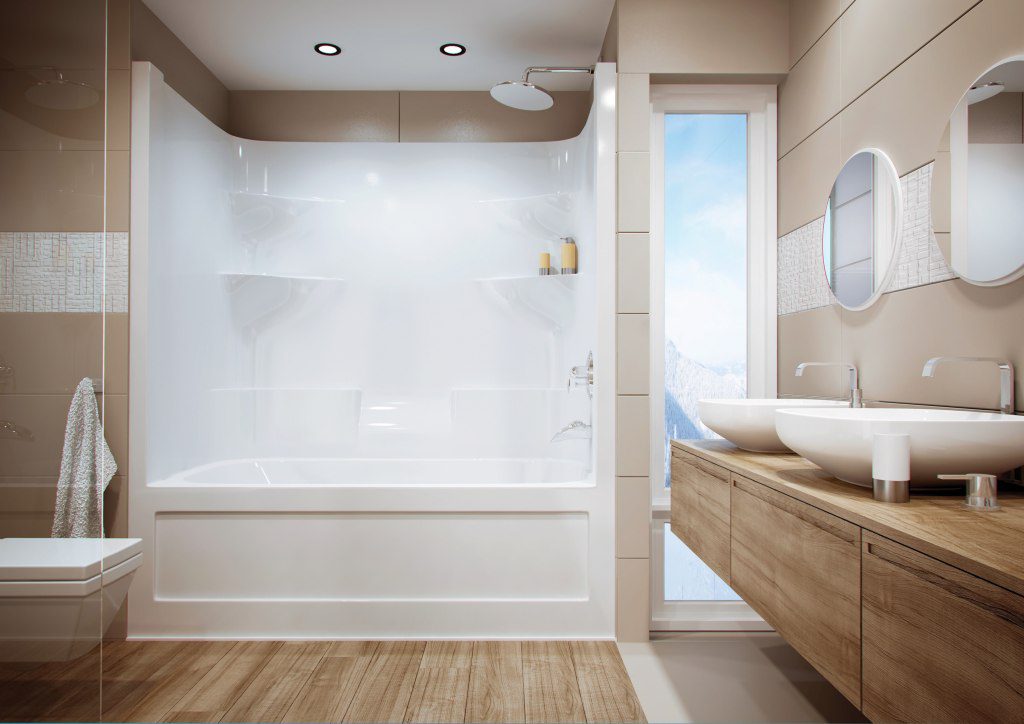 For those that prefer a shower only unit, this modern and practical style features elegant Rapido glass doors.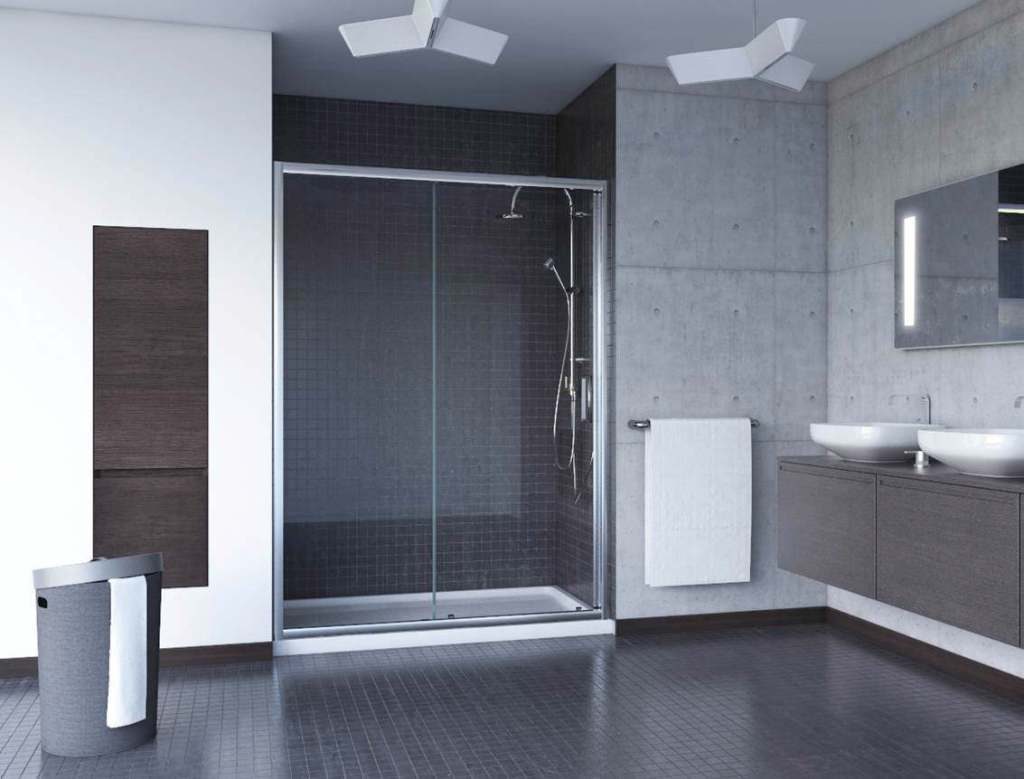 Corners never looked so good in a bathroom.  Below the Sorrento Series: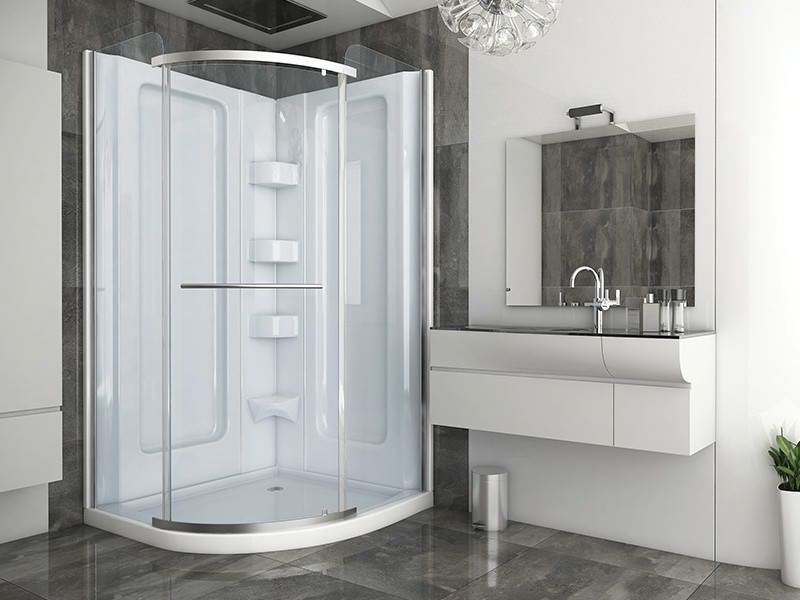 The Process 
The process is easier than you think to transform your bathroom no matter what the size:
Using our FAST FIT SYSTEM we remove all of the old bathing products and dispose of them
Then we professionally prep the area including any required repair work (this includes that units are reinforced with plywood and fibreglass then anchored to the existing alcove. They are also trimmed in with casing, tying it to the surrounding décor)
Time and money is saved because we use the existing plumbing setup
After everything is perfectly prepared we install the new tub shower or shower into your home
Because of our method this installation is usually completed in just one day with minimal demolition and maximum efficiency
Not Sure Where to Begin?
That's OK., we know our products and we love bringing fresh ideas to home owners all over the Niagara Region with our in-home consultations.  Show us your space and we will figure out a beautiful and economic solution.
We have loads of other products as well if you prefer getting a fresh new tub, or even if you need a complete bathroom overhaul.
If you're ready to get a no obligation quote, please fill out the form below and we will get back to you promptly.
On a final note, during the COVID-19 situation we are operational right now and have taken all measures to ensure your safety, rest assured.
We look forward to hearing from you.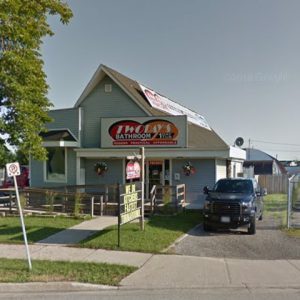 Twoday's Bathrooms – Providing expert solutions in the Niagara Region for a beautiful new bathroom in 2 days or less!
239 Carlton St.
St. Catharines, ON
L2R 1S1‎
1-844-TWO-DAYS
We serve the areas of: Fort Erie, Grimsby, Lincoln, Niagara Falls, Niagara – on-the-Lake, Pelham, Port Colborne, St. Catharines, Stoney Creek, Thorold, Wainfleet,Welland, West Lincoln, Crystal Beach and Ridgeway