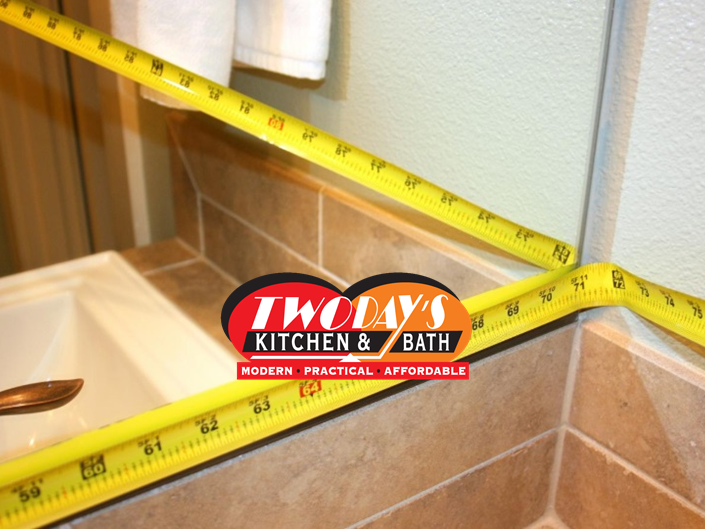 Before you begin the exciting journey of getting a bathroom remodel, it is important to take that crucial first step, the in-home consultation.
At Twoday's Bathrooms, we offer free home visits to not only help you plan and budget your project, but also to get a chance to meet some of our professional installation team and make sure it is a good fit for you and your family.
The Consultation Process
A member of our team comes to take a look at the bath space and do a walk through with you
We will discuss in depth with you what you would like done, budget requirements and any other important concerns
An examination of important features like the plumbing, electrical and fixtures will be accessed
Exact measurements of space will be taken and recorded for future use.  With thoroughness, we can give you the most accurate bid possible
We will suggest based on what we see the best approach and products for the desired outcome
When possible, we will be able to give customers an estimate at the visit.  More complicated jobs may require a day or so to finalize estimate figures
An important aspect of this whole process is to always plan your budget with some wiggle room, because no matter how thorough the consultation, surprises and unexpected expenses can happen.
Once the estimate has been agreed upon, your brand new bathroom starts to become a reality!
Projects with our team start promptly, and depending on your needs are usually finished within 2 days of starting the job, a perfect scenario for busy families and their daily hygiene needs.
If you are thinking about a new bathroom, why not contact the team at Twoday's for a free consultation today?  We have one day and two day packages as well as everything in between including custom solutions.  Visit the link HERE to get started.
We look forward to the opportunity of working with you!
TwoDay's Bathrooms
239 Carlton, St Catharines, Ontario L2R 1S1‎
Hamilton-Grimsby 905 560 2284 Niagara Region 905 641 2284 TOLL FREE: 1-844-896-3297