A bathroom renovation is one of the most practical decisions you will make in your home.  You will not only get to enjoy it every day, but it will also increase the resale value of your property down the road.  So how can you save some money when it comes to the plumbing?  Let's explore.
Consider Keeping the Current Plumbing Footprint
Changing the plumbing footprint, or layout of where your tub, shower and sink are increases costs. Moving around supply and drain pipes, and especially large items like sewer pipe and vent stacks, will always cost more money.
Plumbing fixtures and pipes can cost thousands of extra dollars to relocate. It also takes a good chunk of time for the work to be done as well, keeping your bathroom out of commission.
A Budget Friendly Beautiful Solution
Most of our customers already enjoy the layout of their bathroom, but need updates to suit their needs and tastes. Our 1 day and 2 day retrofit packages are the perfect solution for busy families that want a gorgeous new bathroom, in the shortest amount of time.
The experts at Twoday's Bathrooms remove ALL the old, mold and ugly of your current system and REPLACE it with a modern and practical tub, tub/shower or even do a tub to shower conversion in just a day.  In two days we will replace your toilet, vanity, sink and floor as well, all in the same place but with a brand new system of your choice.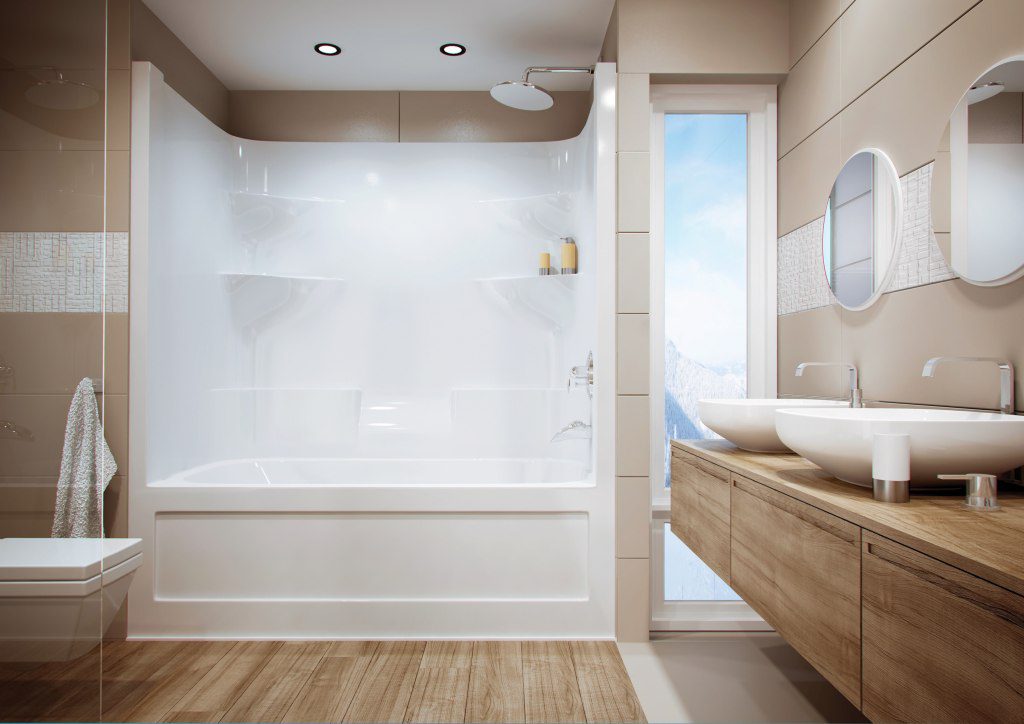 Think you want a custom solution, not sure about what your bathroom needs?  We specialize in helping customers find the right solutions for their needs and tastes.
It all starts with a FREE IN HOME CONSULTATION.  Please call us directly M-F 905-641-2284, OR fill out the form below for a quick response to set up an appointment.  We look forward to hearing from you! www.twodaysbathrooms.ca