If you are hoping to upgrade your shower, but have concerns about accessibility, the Tri Panel Door Series is for you!
Featuring an extra wide opening with its collapsible design and a low threshold entry point, you'll be comfortable and safe in this functional model.
Add to that a safety grab bar and convenient shelving and this shower model delivers on every level.
For added style, the shower glass can be purchased in thicknesses of 4 mm frosted glass or 6 mm glass.
The frosted glass adds a touch of elegance and privacy as seen below: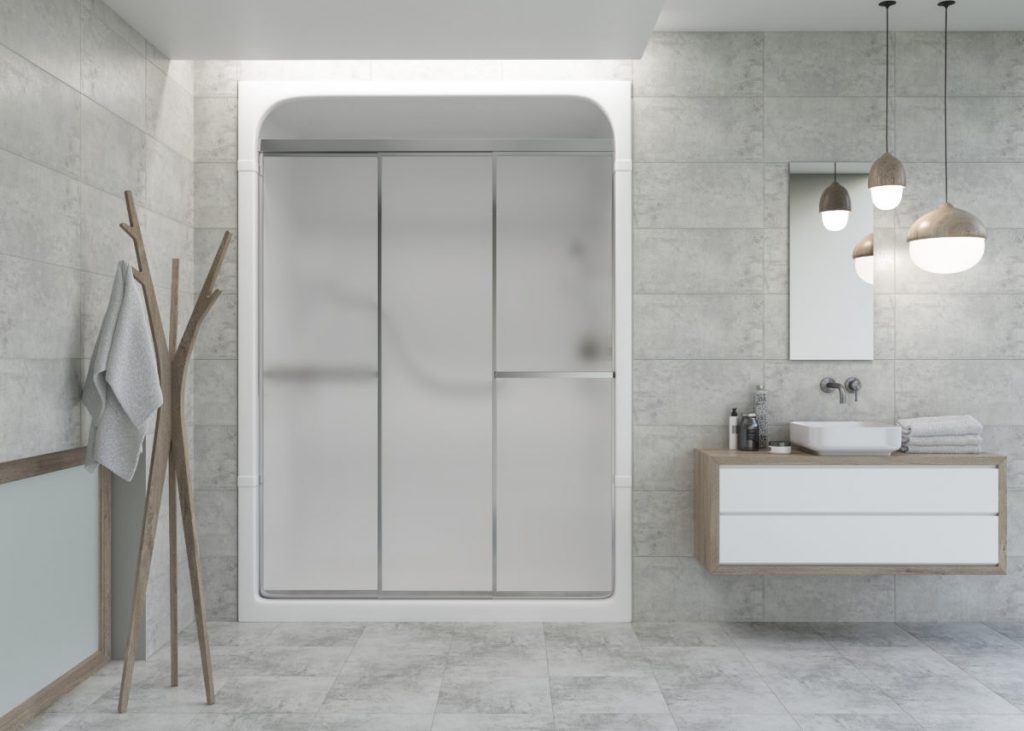 The trend setting and affordable option can easily be installed in your home in 2 days or less by our team of professionals at Twodays Bathrooms.
Why not contact us today for a free in home estimate and see what a difference Two Days can make!
Call M-F 10 am-5 pm 905-641-2284
Serving all of the Niagara Region!
Fort Erie, Grimsby, Lincoln, Niagara Falls, Niagara – on-the-Lake, Pelham, Port Colborne, St. Catharines, Stoney Creek, Thorold, Wainfleet,Welland, West Lincoln, Crystal Beach, Ridgeway