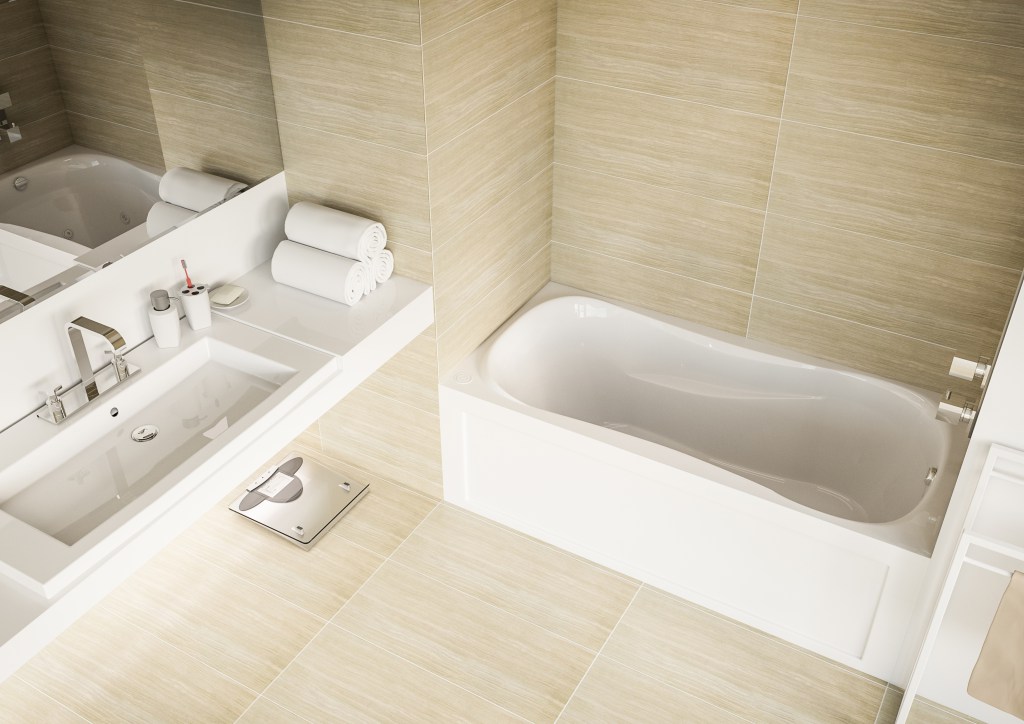 Let's face it.  You spend a big part of each morning and evening in your bathroom, so why not make sure it is an oasis from stress and serves all your needs?  Consider these features in your new bathroom remodeling project.
Plan Your Dream Bathroom
While your bedroom may be where dreams are born, the bathroom is usually the first room in your home where you really start your day. When redesigning your bathroom, think of your dream design and put that into your remodeling plan!
Does it include an invigorating space, features to stimulate your senses, or an efficiency which helps you get in, out, and ready to tackle your day quickly?
Or do you see your dream bathroom as a place of solitude and relaxation? Avoid having others dictate what you "should" want from your ideal, bathroom makeover. Make it a space you will enjoy, since you spend many of your waking minutes in it several times a day.
Below, a Sorrento Shower can bit fitted perfectly into a corner, maximizing space with its functional design and a perfect choice for quick morning showers or long hot evening showers if you prefer!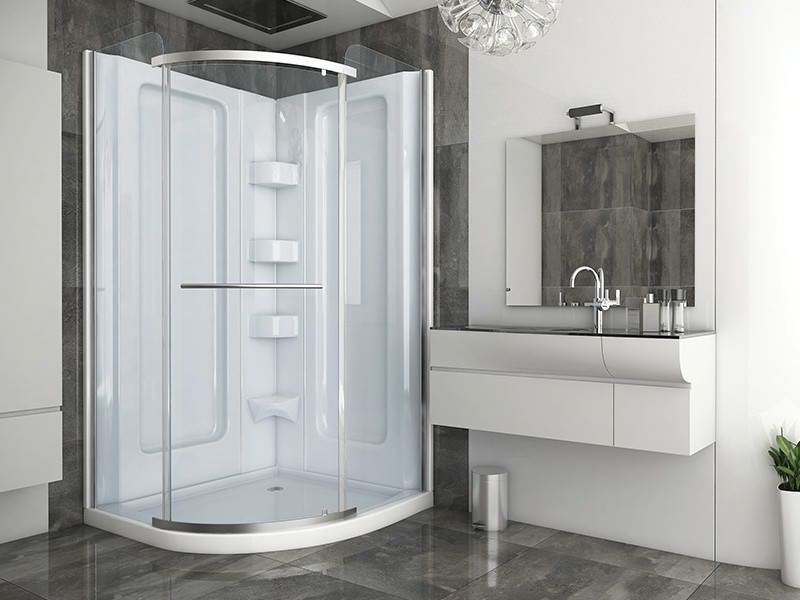 Simplicity
Keeping a bathroom project simple helps eliminate stress and having professional guidance may be a great way to translate what your dreams are into a real plan that works for your family and budget.
A professional knows what can be done and what the cost factor  vs. benefits of each renovation aspect may entail.  Especially in small spaces where a few basic changes like the sizing of a bathtub or shower, or placement configurations can make a real difference.
Sophisticated Elegance
Sometimes the unseen or subdued design feature is the one which provides the greatest satisfaction. Do not ignore your senses of touch, smell, sight, and hearing when designing a bathroom for comfort.
Consider radiant heated flooring so you never feel a chill leaving the tub or shower. Either electric or heated water heating underneath tile provides an energy-efficient, nearly effortless way to keep the bathroom warm, with no cold spots.
Another budget friendly option is a Tarkett® FiberFloor®  which is made of several soft layers that create warmth and comfort underfoot while still being scuff and mildew resistant.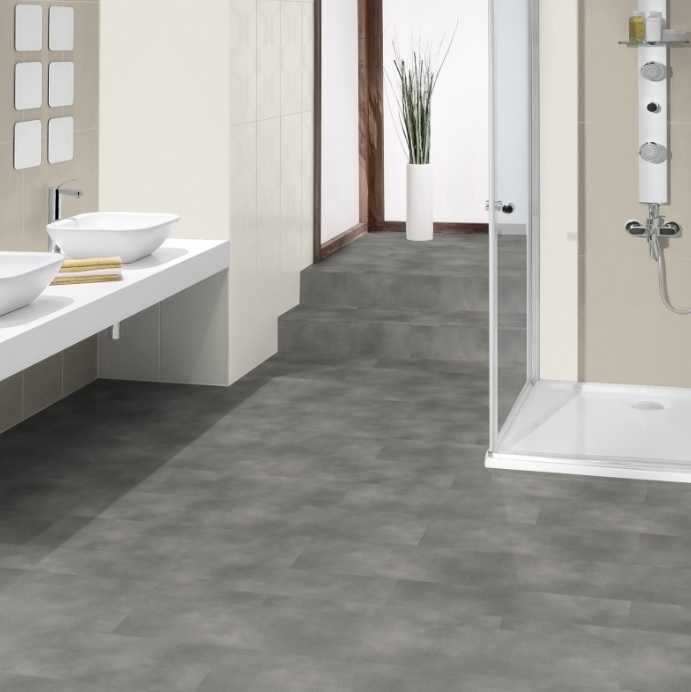 Aromatherapy (using essential oils and scents to help lift your spirits) can be incorporated into a comfortable bathroom with permanent systems to direct pleasant scents into your shower or bath space. No need for burning candles and the risks they involve. Built-in systems can infuse mint, eucalyptus, evergreen, and lavender, among others, directly into the shower mist.
Lighting in a bathroom need not be harsh and from only one direction. Comfortable lighting levels and colors can help waken you in the morning before work, then soothe you in the afternoons and evenings. A new trend is chromatherapy, or using colors of light to influence your emotions and moods.
Adding Value
You may be challenged on how to design a bathroom remodel within a budget. Remember to think SMART (Saving Money and Remodeling Time). Part of thinking strategically about a bathroom remodeling project is considering features which add value at resale time. Buyers are attracted by features like these:
A bidet
Separate shower and tub
Walk-in shower
Private toilet separated from the rest of the bathroom
Showers with multiple heads and controls
Safety features to protect against slips and falls, such as sturdy handrails in the shower, a walk-in bathtub, or rounded corners on vanities and walls
Universal design features for handicapped users
Child safety products such as anti-scald controls on showers and tubs, and electrical outlets above toddler reach
Heated towel racks (never emerge from a shower to pick up a cold towel again!)
When dreaming of a complete bathroom remodel, take advantage of the experience and knowledge a local design expert can offer. At Twoday's Bathrooms we can take a problem space and make it a luxury getaway.
We know how to design a bathroom remodel to fit your budget, tastes, and dreams. We also specialize in ONE DAY and TWO DAY renovation solutions.
Contact our offices today for a free in-home consultation to start the exciting process of a beautiful and functional new bathroom by filling out the form below, or calling us directly M-F 10-5 PM at 1-844-TWO-DAYS.