Showers are so popular these days and nothing makes a bathroom sparkle like a gleaming glass shower door.  That is, if it's clean!
We install many showers for our customers and it is a common question we get asked as to the best way to keep them spotless, so let's discuss.
A shower door needs special attention when cleaning because it consist of a combination of hard water deposits and soap scum giving it that cloudy appearance over time. While shower curtains are magnets for mildew, shower doors are home to soap scum.
What is Soap Scum?
Soap scum is defined as being a white solid that results from the addition of soap to hard water. Hard water contains calcium or magnesium ions, which react with the fatty acid component of soap to give what are technically called lime soaps. Now that we know it origin, let's get rid of it!
How Do I Get Rid of It?
The great news is, you do not need to spend tons of money on specialty products marketed for cleaning soap scum. With a little elbow grease you can easily get your glass door cleaned.  You will need:
8 oz. (1 cup) of warm vinegar and 8 oz. ( 1 cup) of Dawn (or a dish suds of your choice)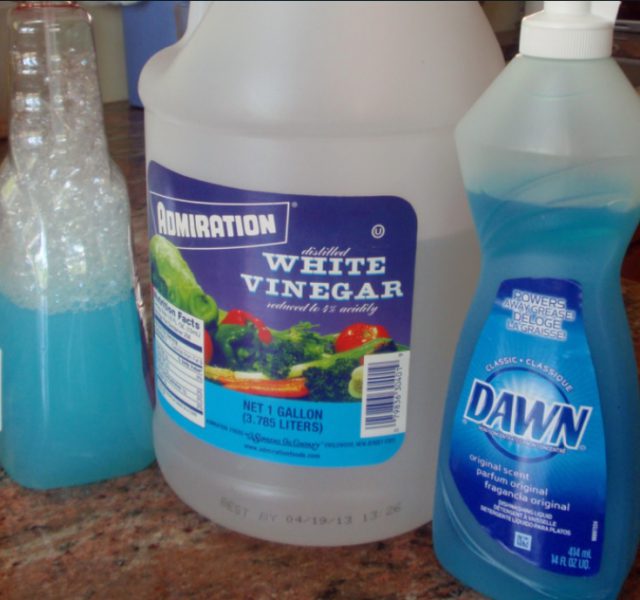 How Does it Work?
Vinegar is a weak form of acetic acid that forms through the fermentation of sugars or starches, which can be used as a cleaning product. Simply heat up a cup of vinegar in the microwave and mix it with a cup of Dawn soap in a spray bottle. Then get rid of that soap scum by generously spraying it onto your shower door, let it sit for 15 minutes and then wipe off with a sponge and rinse.  It's that easy!
Need a New Shower?
You'll need more than vinegar for that!  The team at Twoday's Bathrooms in St. Catharines are experts at installing gorgeous shower units or tub to shower conversions,and we do it in a day.  GIve us two days and we'll remodel the entire bathroom at a price that is always on budget.
Featured Photo: The Rapido Series Glass Shower Door Enclosure.  For a full look at the various glass door shower enclosures, look at our catalog HERE.
If you would like a no obligation in home quote for your bathroom project in the Niagara Region, please call us M-F 10 am-5 pm @ 1-844-TWO-DAYS, or fill out the form below. www.twodaysbathrooms.ca