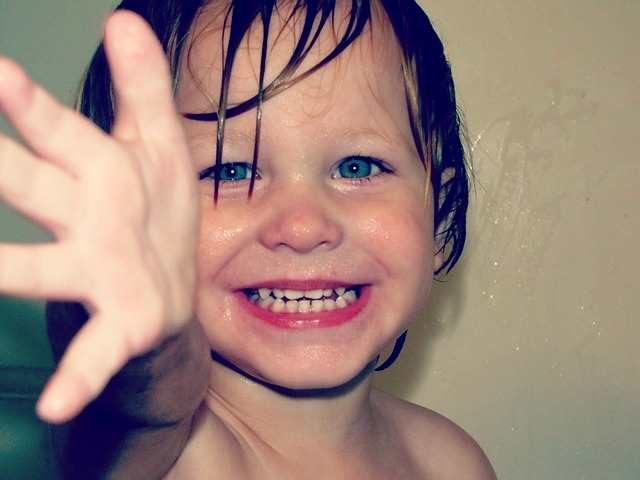 It's easy to have a child friendly bathroom that is practical for the whole family.
The great thing about bathrooms is that it's simple to add lots of color and character to make them inviting for kids along with a few safety features that won't compromise the use of the room for the adults in the household.  So with that in mind let's explore a few tips for the smallest room in the house that is so important!
Vanity
Brushing teeth and washing hands means little ones must be able to easily reach the sink.
With that in mind, a great idea for the hard to reach vanity is to get a little stool or bench that allows for some extra height.  A small bench that can be put aside when not in use or popped under the vanity itself is a great way to ensure it is not a nuisance for other members of the family who need to get into that space.
Choose a kid-proof counter top
Granite counter tops can be stained and scratched. So instead, consider something like quartz, which is scratch- and stain-resistant and mimics the luxurious look of granite. Below, a gorgeous pebble quartz counter top is functional and beautiful.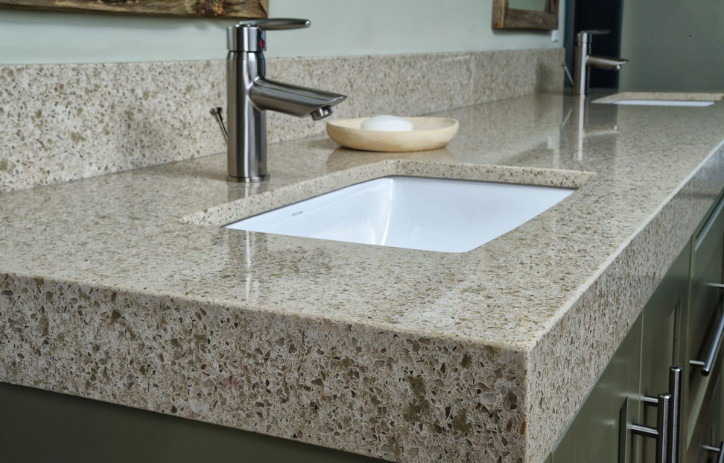 Install a standard-height toilet
Although a child-sized toilet may seem a smart choice, it's impractical as children grow and adult guests share the bathroom. A taller, comfort-height toilet isn't a good choice for a child's bathroom, either.  The best choice is a standard-sized toilet. To help little kids reach it easily, put a step stool next to it.
Choose fixtures that offer bathing options for all ages
Think about a bath/shower enclosure with a shower bar to hold an adjustable showerhead and handshower. The showerhead can be repositioned to suit the needs of children, teens or guests. The handheld sprayer comes in handy when bathing tiny tots – or cleaning the tub and shower stall.
Easy Access Bathing
If you are considering replacing your current tub, an easy access low threshold model will make it safe and convenient for everyone in the household to enjoy.  Below, this modern skirted bath features good looks and  a low threshold easy entry and lumbar support.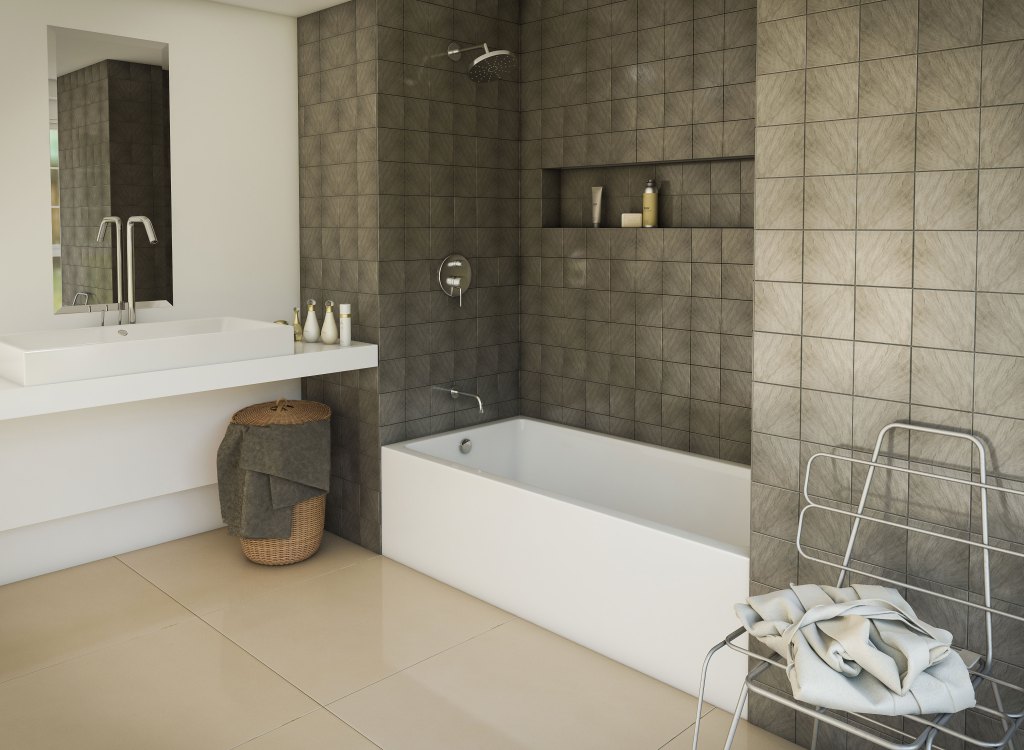 Storage Considerations
You need a storage plan to organize kids' bath toys and personal items. Consider storage baskets and drawers accessible at a child's level. For families with more than one child, consider giving each child his or her own storage spot.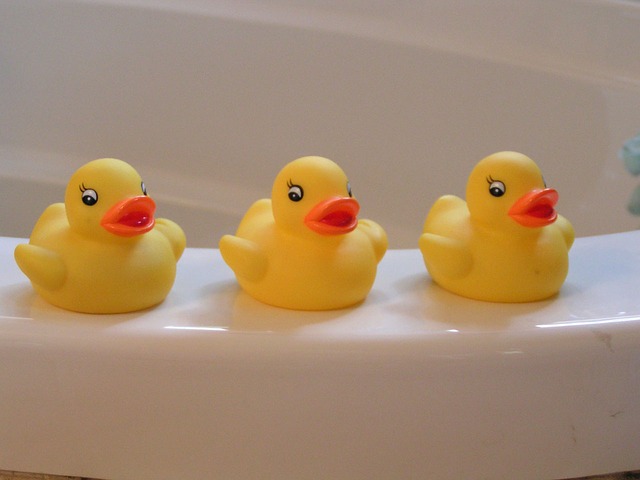 Hot Water
To keep small children from burning themselves when they're bathing or washing their hands, consider installing anti-scald devices on faucets and showerheads. These devices control temperature by limiting the amount of hot water that can flow.
Paint and Accessories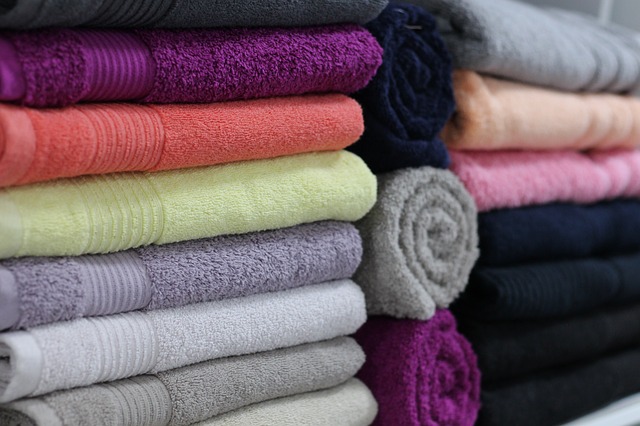 Express your child's personality with brightly painted walls and fun accessories. Consider neutral colors for tile and cabinetry and a saturated color palette for towels, accessories and, of course, paint which can easily be switched up in the future.
If you are considering a remodel on your bathroom, the experts at Twoday's Bathrooms have solutions for every need and budget and for a growing family we offer the perfect 1-2 day bathroom renovation for minimal disruption to your hygiene routine!
We hope these tips have been helpful and if you need assistance from the pros, please contact us for a free estimate today through email.
Or, call us M-F 10-5 pm: Hamilton-Grimsby 905 560 2284, Niagara Region 905 641 2284,  TOLL FREE: 1-844-896-3297