Acrylic Luxury Series
A 30×51-inch Soaking Walk-In Bathtub – Left Door and Drain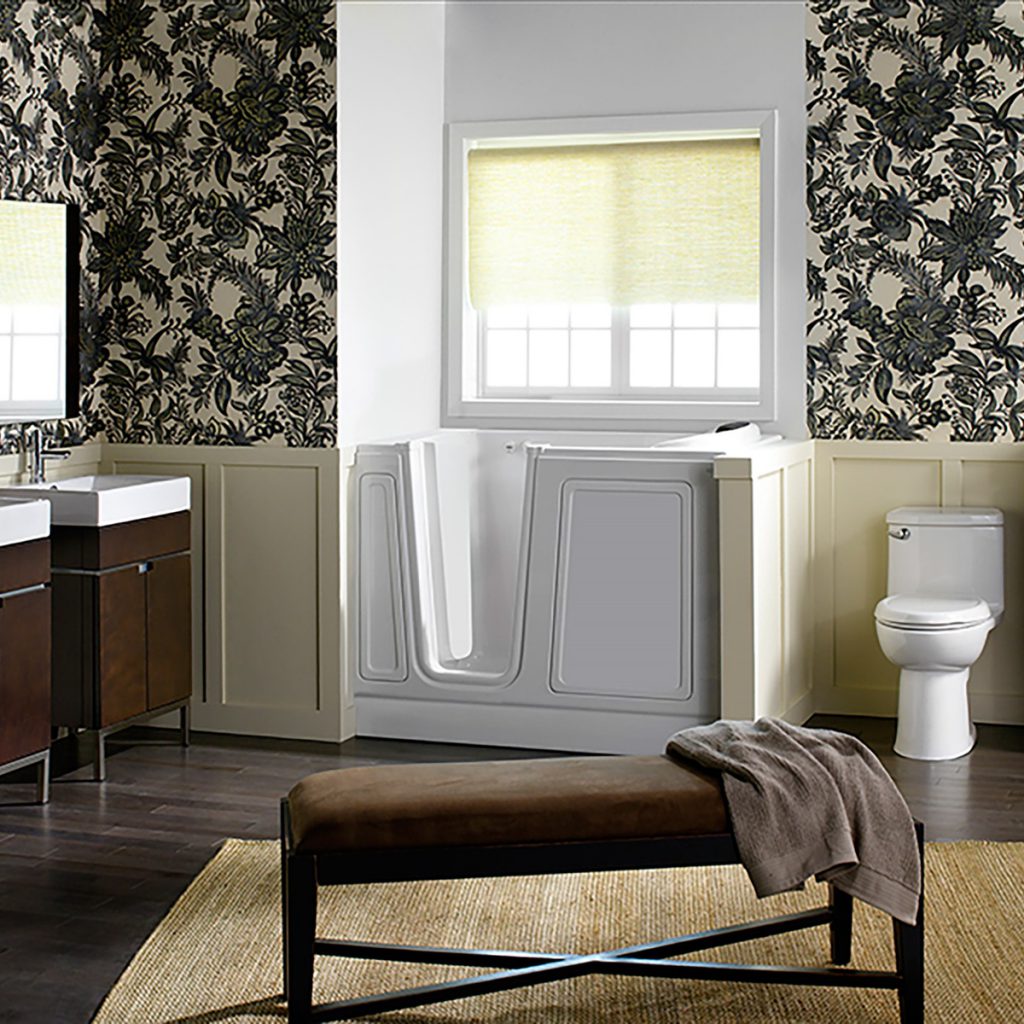 The Luxury Series 30×51-inch Soaking Walk-in Bathtub offers a full, luxurious bathing experience. Walk-in tubs are designed for easier and safer entry in and out of the tub. This exceptional tub is made from durable, hi-gloss acrylic, with easy to use touch-button controls. Our innovative Quick Drain® feature drains the tub in less than 2 minutes, allowing for a safe exit, faster. A chair height built-in seat, built in safety grab bar, and a textured non-slip tub floor makes this soaking tub safe and easy for those with limited mobility. An included Extender Kit makes it easy to retrofit in a standard-size bath space.
Features
The full-sized, patented watertight door is contoured and has a low threshold that allows ease of entry and has a lifetime warranty on the door seal, a 15 year warranty on the tub shell and a 10 year warranty on all other components
Equipped with our patented Quick Drain®, requires no additional plumbing, and once activated it rapidly pumps the water out from within the tub in less than 2 minutes–making it safe to open the door and exit the tub
Constructed of durable, hi-gloss Acrylic with easy-touch push button controls, includes a neck rest, and a color matched drain, overflow and safety grab bar
The chair height, built-in seat is contoured, allowing for more room to comfortably soak, ease of sitting/standing
A built-in safety grab bar and textured bath floor increases your level of bathing independence and delivers peace of mind by giving you fewer opportunities to slip or lose your balance
For more information click the link here or contact us for further assistance.