Today we are going to talk about how to make a bathroom renovation affordable because bathroom remodels can be expensive but they do not have to be.
Bathroom remodeling is second only to kitchen remodeling in terms of time and costs so in a nutshell, it pays to think outside the box. So let's dive in!
EXPENSIVE vs. AFFORDABLE
Expensive bathroom redos usually involve ripping out everything and then replacing it with expensive materials. Fortunately there is another way, for example, if you are happy with where everything is set in your space, why not consider not ripping everything out and refurbishing some of the items you already have?
Plumbing and electricity are two of the areas where DIY home improvements can get the most costly when they are moved around. If you like the layout of your bathroom right now, consider leaving them where they are and focus on the other aesthetics of the space.
Next up, countertops and cabinets. If you have a countertop that's seen better days or cabinets that have a few worn surfaces, they may not need to be replaced. Often, they can be recovered or repainted. This allows you to save some serious coin.

Repainting your cabinets definitely requires some work. But a can of paint will cost a lot less than brand-new cabinets. When it comes to counters, you might be able to replace the tile without ripping out the entire vanity.
What items must be updated? Focus on the real issues. For example, is your floor chipped or bubbling? Is the shower grungy or a colour that saw better days in the 60's? By identifying the most important updates from the beginning, you can better prioritize your spending moving forward.
Another important factor when considering what you can and what you can't do, is how much time you have. If this is your only bathroom, how long can it be out of commission? And, how much time do you have to dedicate to it? It's not uncommon for a home remodel to take longer than expected, even when it's being done by a professional.
The Twoday's Solutions
At Twoday's we specialize in FAST (1-2) day bathroom renos where we utilize the existing layout and put a brand new tub, shower, or even convert your space to a tub shower in the space where the old one was. This is accomplished by completely ripping out the old materials, but the demolition is minimal and the results…WOW!
Below, our popular Empire Series is so easy to keep clean and is a modern and functional update for any bath space.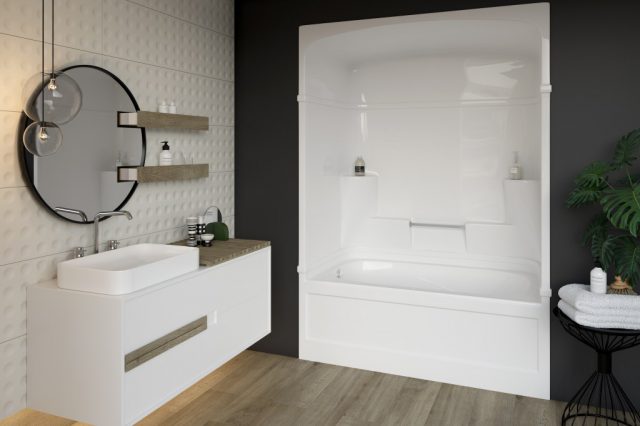 We also are able to offer many fast, economical and gorgeous solutions for flooring, vanities and more if you want to redo other aspects of your bathroom.
Below, check out the great looking Fiber Floor below that we install. Comfortable, affordable and stunning: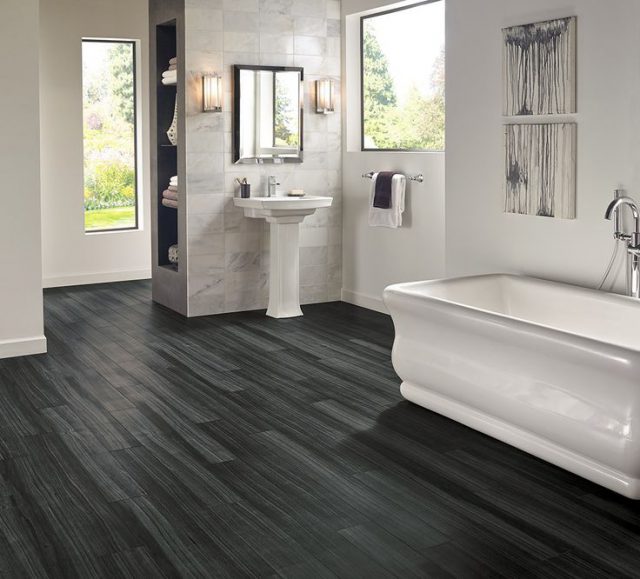 In the end, you will have a clean, bright, modern and functional bathroom. And more money in your bank account than homeowners who went the expensive route.
Bottom line: the bathroom renovation is in your hands! Our one day retrofits, two day retro fits or customs projects can be tailored to your needs and budget and your bathroom will be amazing for less.
If you are ready to get a free quote and get the process moving forward, we welcome you to contact us at Twoday's and have one of our professionals pop by your home to let you know what the possibilities are!