So you have finally come to the point where a bathroom remodel is in the works.  This is an exciting upgrade that you will enjoy every day of your life.  Congratulations!
But what if you are not on an unlimited budget.  Can you still get something great without breaking the bank?  Yes you can!
One of the biggest cost cutting measures you can take is to keep your existing layout.
Maintaining the bathroom's basic layout will definitely save money. Moving the tub, shower and especially the toilet requires complicated plumbing changes that bump up the price considerably. So, if you want to update and save money, keep things simple and replace the old with the new…in the same place.
Below, a Madison shower unit has been installed over on old existing shower.  Modern, fresh, gorgeous!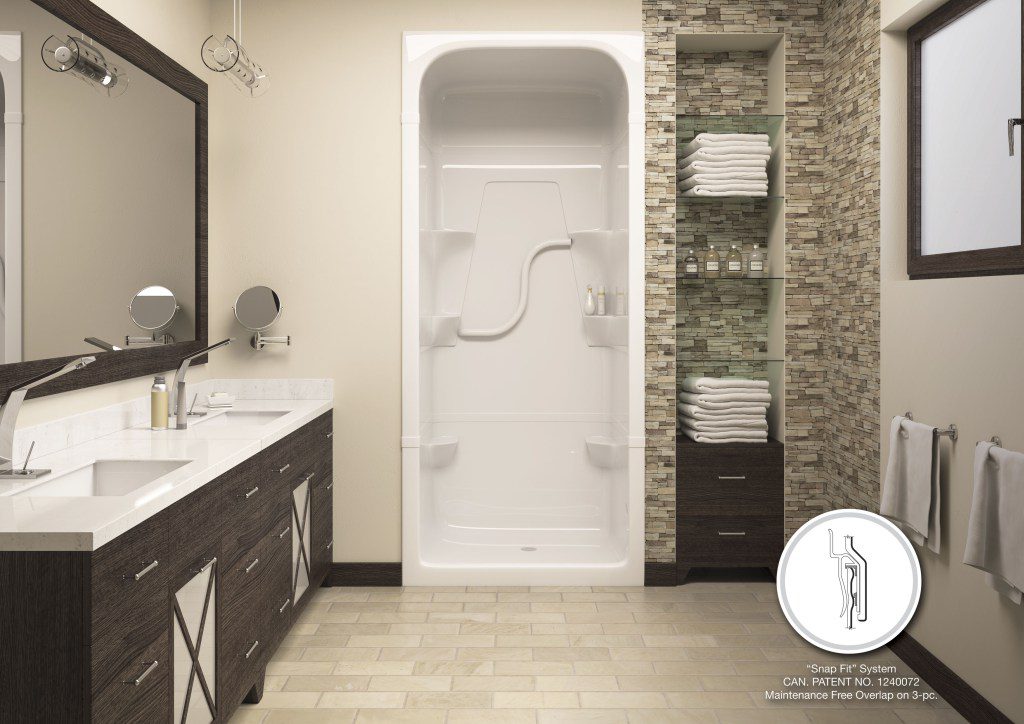 Switching up the vanity, sink and faucet and adding a matching mirror can complete change the look of your bathroom cost effectively.
Below, a Dove White Vanity and matching mirror are stunning in this white bathroom as well a new American Standard toilet.
If you are considering a bathroom remodel, the team at Twodays Bathrooms are experts in rejuvenating bathroom spaces in 2 days or less at a great pricepoint.  Check out our ONE DAY PACKAGES or TWO DAY PACKAGES and remember we do custom bathroom renovations as well.
Call for a free estimate in the Niagara Region: 1-844-TWO-DAYS or email us at info@twodaysbathrooms.ca